PRODUCTS & SERVICES
Whether it's Cleaning Products, providing Hygiene Solutions or make the world a Safer Place and Clean, in Heaven Chemical Indonesia, our Products and Services, along with our commitment "For Your Maximum Satisfaction", has made us a Manufacturer of Cleaning Products with Superior Service.
Solutions designed for your Hospitality, Healthcare and all other On – Premise Laundry needs.
Cleaning Products and Solutions developed to answer the strictest requirements of Professional Cleaning.
Solutions designed to help you achieve a Consistently Clean, Healthy and Safe Food Service Environment.
Welcome to
Heaven Chemical Indonesia
Hygiene and Cleaning Chemical Manufacture

To expand our heritage as a Cleaning and Hygiene Product manufacturers by being the most innovative company in our industry, providing quality products with unique features that meet or exceed the need of our global customers, and doing so in a timely manner at a competitive price. We believe that our progressive customers and business partners will also help in expanding our business. Therefore, wholeheartedly, we offer our Quality Products and Services completely backed by our guarantee of satisfaction. Our aim is "For Your Maximum Satisfaction"

Product Quality
Standard Specification, Easy to Use & Environmentally Friendly.
Consistence of Product Quality.

Regularly Service Program
How to Use and End result.
We are ready 24 / 7 for urgent visit.

Dispenser Provider
Laundry, Housekeeping, and Kitchen Dispenser System

Training
We trained gradually according to schedule.
Retail Products

We offer a more affordable retail products tailored to your needs to Wash The Dishes (Dishwashing Liquid) and Floor Cleaner
SUNLI RETAIL PRODUCT
Our range of products has been specially designed to complement the proud home owner who wants the best results from their cleaning and caring products, with the least amount of effort.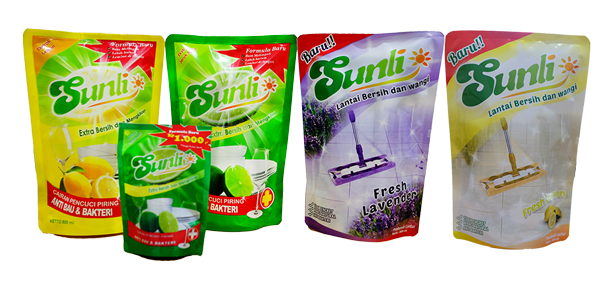 Private Label
You want to have products with your own brand. We also cater for Private Label products with your own brand.
More Information